ALBANY (Scrap Monster): The New York City administration has announced that the ban on single-use polystyrene products would come into effect July 1st, 2015 onwards. It will ban food-service establishments, stores and manufacturers in the city from possessing, selling or offering single-use foam items, such as cups, plates, trays or clamshell containers.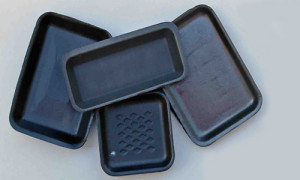 According to the city's Department of Sanitation (DSNY), the decision was taken on the back of its finding that EPS foam cannot be recycled. The city had consulted corporations, including Dart Container Corp., nonprofits, vendors and other stakeholders. Further, DSNY believes that that there currently is no market for postconsumer EPS collected through kerbside recycling programmes.
However, American Chemistry Council (ACC), Washington stated that the ban will result in more PS ending in landfills. According to the Council, it is quite unfortunate that the City has turned a deaf ear to the offer made by Dart Container to recycle foam packaging collected in the city at no cost. It reminded that there is still huge commercial demand for recycled foam packaging in the US and Canada. It further noted that burying recyclable materials in landfills is not a sustainable or healthy solution.
The businesses will have six-month grace period from the effective date of the law to comply with the regulation. Fines will be imposed only after Jan. 1, 2016.
Website: www.scrapmonster.com