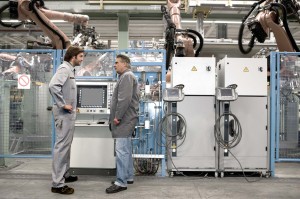 The Innovation Compass at K 2013 is online. Celebrated polymer research and technology scientists are publishing keynote articles on current themes in the sector and highlighting the trends that will drive market development in the coming years. The publication of these technical articles marks the first step in emphasising the abundance of innovations at the world's most important trade fair for the industry. Next year, K 2013 exhibitors can enter their products and processes in the Innovation Compass and thus draw attention to specific innovations.
K in Düsseldorf is famed for its innovations – no other trade fair for the plastics and rubber industry can offer such a huge and diversified spectrum of ideas and products. At K 2013 from 16 to 23 October, about 3,000 companies from all over the world will again introduce the trade public to their offerings in the fields of machinery and equipment for the plastics and rubber industry, raw materials and auxiliaries, and semi-finished products, technical parts and reinforced plastics. All the exhibiting companies are already working flat out to present themselves and their exciting innovations in the best-possible light. There is a definite focus on benefits and adaptation to purchaser needs. The Innovation Compass offers a guide to classifying and tracking down innovations according to their fields of application.
In addition to writing these articles, the scientists have adapted the search matrix of the Innovation Compass to current developments in the sector, broken down into Machines, Equipment & Processes and Materials. By using this search matrix as of September 2013, visitors to K can identify those exhibitors who are presenting significantly improved or radically modified products and processes. Trade visitors will then be able to tailor their tour of the exhibition halls to their personal needs and make the best-possible use of their time at the fair.
Source..www.k-online.de