PHILADELPHIA, Pa., July15, 2013– Chemtura Corporation will present new additive innovations within its extensive line of flame retardantsand organometallic specialties for plastics, together with investments in capacity expansion and supply chain optimization at this year's K2013 in Düsseldorf, Germany.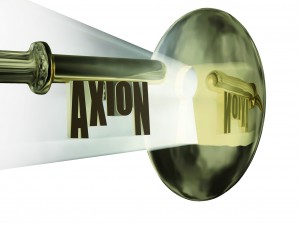 Great Lakes Solutions, a Chemtura business, which is a global leader in safe and cost-efficient flame retardant products and solutions, will present its new, polymeric flame retardant solutions – Emerald Innovation™ 1000 and Emerald Innovation™ 3000. The Emerald Innovation™ series of flame retardants is the result of the company's commitment to sustainable products that minimise the impact on the environment and human health without sacrificing performance or quality.
Emerald Innovation™ 1000 flame retardant is an effective replacement for decabromodiphenyl oxide and decabromodiphenyl ethane, and is used in a variety of applications such as consumer electronics, automotive, textile back coating and construction materials. It is designed to replace commonly used flame retardants in polyolefin and styrenic resin systems. This versatileflame retardant offers the advantages of ease of substitution in existing production technologies, with minimal adjustments, while maintaining comparable fire safety performance at similar load levels to other high-efficiency brominated flame retardants used in these applications today.
Emerald Innovation™ 3000 flame retardant offers producers of expanded polystyrene and extruded polystyrene (EPS & XPS) a polymeric flame retardant which has become the sustainable product of choice in the transition from hexabromocyclododecane (HBCD).
Chemtura's Organometallic Specialties business is a pioneer in co-catalyst and activator systems, with one of the widest product ranges in the industry, having commercialized the technology and brought it to world scale production over 50 years ago. Looking into the future, and continuing on its path of investment and innovation, the business will launch their new AXION® MAOactivator technology at K2013. AXION® MAO is used in the catalyst systems of advanced elastomer production and offers customers the opportunity to team up with Chemtura to tailor make the activator for their specific catalyst needs.
The Organometallics business will also present investments in world scaleAXION®MAO & TMA capacity, with plans to further expand and debottleneck to meet customers'growing demand.Chemtura Organometallics is the partner of choice for many companies and these customers will also benefit from the new, supply chain optimization service, which uses RFID technology tooptimize container rotation, improve inventory management and reduce cost.Chemtura will present its new products and investments in Hall 6 stand E24.
Chemtura Corporation
Chemtura, with 2012 net sales of $2.6 billion,1 is a global manufacturer and marketer of specialty chemicals, agrochemicals and pool, spa and home care products. Additional information concerning Chemtura is available at www.chemtura.com.1 2012 net sales of $2.6 billion reflects discontinued operations treatment for the sale of Chemtura's Antioxidants business.