By introducing the new air cooled Phoseon FireEdge UV LED cure range, Intertronics have again demonstrated their commitment and diverse portfolio of LED related adhesive technologies.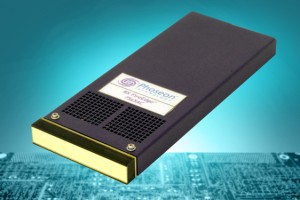 The FireEdge products target particularly the pinning and curing of adhesives, coatings and inks with high peak irradiance up to 5 W/cm2 and small form factor. Additionally, they incorporate a unique scaling feature enabling multiple units to be stacked "end to end" with contiguous, uniform UV output for curing, even on heat sensitive substrates.
FireEdge ultraviolet (UV) LED systems are air cooled compact solid-state devices providing low energy consumption without moving parts. They are environmentally friendly with no ozone generation and are mercury free. Consequently, they enable users to meet present high level criteria for performance, cost and environmental friendliness.
Intertronics also have a wide range of UV curable adhesives available, ranging from fast to ultra-fast cure speeds in order to assist medical device, electronic and industrial manufacturers in lowering their energy and other production process costs, while raising quality standards.
For further information please see www.intertronics.co.uk/FireEdge or visit their blog at www.adhere.uk.com .