New Head of Greiner Tool.Tec Gerhard Ohler will be assuming the role of Managing Director at Nußbach-based company Greiner Tool.Tec GmbH. The 45-year-old has most recently been the manager of Greiner Packaging International and replaces Michael Schleiss, who is set to become the next Head of Greiner Perfoam.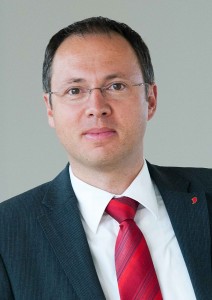 Kremsmünster, 26 August 2013 – Gerhard Ohler has been associated with Greiner ever since his career started. First employed as a Project Manager at Greiner Extrusionstechnik in 1991, he later became the International Sales Manager, responsible for the Russian, Japanese, Korean and Chinese markets. In 2000, Mr Ohler moved to Krauss-Maffei Kunststofftechnik and became the managing director of the company's subsidiary in China.
In 2005, he took over the management of an Austro-American start-up company in the plastic compounding sector. In 2009, Ohler returned to the Greiner Group as the manager of Greiner Packaging International. Mr Ohler will continue to drive forward Greiner Tool.Tec's international outlook strategy and its international projects.
As part of the management reshuffle, Martin Etzelstorfer will be promoted to Managing Director of Greiner Extrusion, a subsidiary of Greiner Tool.Tec. Greiner Tool.Tec is represented by 12 compa-nies in five different countries, generates revenues of EUR 74 million and employs 819 people worldwide, making it the world's largest producer of tools, machinery and complete systems for window profile extrusion.