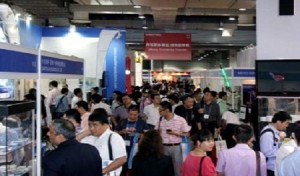 MEDTEC China 2013, an exhibition of Design and Manufacturing Technology for Medical Device Manufacturers in China organized by UBM Canon, will be held at Shanghai World Expo Exhibition & Convention Center from September 25-26. A record of 220 direct exhibitors representing more than 400 brands will showcase their latest technology development and products in the two-day show, while net space has grown by 15% compared with the previous show.
According to the organizer, 80% of the floor space was pre-booked and around 160 medical device industry companies have signed up for the show. Reconfirming their presence at this year's show are long-term exhibitors 3M China, ATS Automation, Avery Dennison, Bluestar Silicones, DSM Biomedical, Ensinger, Evonik Industries , Fort Wayne Metals, HnG Medical, Johnson Matthey, Laserage Technology, Mikron, Parker Hannifin, Polyone, Qosina, Tornos and Zeus.
Meanwhile, returning for the second time to the show are Baumann Springs, Lifeguard Medical Technology, Pro-Tech Precision Mold, and Suzhou Autovak Automation Equipment. Debutant exhibitors include Dow Corning, Noanix, Billerud, SABIC Innovative Plastics and Cincinnati Test Systems.This year, the show will once again co-host value added conference and seminar events. The highlight is still the MDiT (Medical Device Innovation and Technology) Forum, which is specifically designed to offer the latest strategy and technical information to key technical management.
Topics to be covered include Medical device market outlook, R&D trends, New materials and their applications, Medical packaging innovations and sterilization processes, and Polymer and the metal processing.At MEDTEC China 2012, 205 suppliers representing 360 brands exhibited at the show floor. The show hosted a record of 7,239 qualified visitors from leading medical device manufacturers.It's reported that the medical device market was valued at RMB120 billion in 2011, and it is forecast to grow to more than RMB300 billion by 2015 based on current growth rates.
Source: http://www.adsalecprj.com/Publicity/MarketNews/lang-eng/article-67004461/Article.aspx