Takes Action Against Global Suppliers of Products Infringing Millad® Clarifying Agents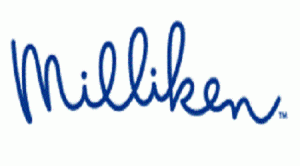 Ghent, Belgium – Milliken & Company today announced it has filed several lawsuits to protect the intellectual property embodied in its Millad® clarifying agents. The company is taking vigorous action against several companies that Milliken believes have infringed one or more of Milliken's patents through the sale of competitive 3,4 DMDBS products. In the lawsuits, Milliken will be seeking monetary damages and other appropriate remedies from the suppliers of these competitive 3,4 -DMDBS products.
To date, Milliken has filed several lawsuits against a number of Asian companies located in a number of regions worldwide. "Our customers need to be aware of this IP infringement," said Wim Van de Velde, global Millad product line manager, Milliken & Company. "We believe our customers respect the intellectual property rights of others just as Milliken does, and we are confident they do not wish to use products from companies that have engaged in patent infringement. Our actions reflect Milliken's corporate policy to vigorously protect and defend the intellectual property underlying its innovative products."
Milliken owns a wide variety of IP around its Millad products post 2020. The patents involve several around 3,4- DMDBS in a variety of end-use applications, 3,4 -DMDBS in blend solutions as well as several issued and pending patents around the aesthetic enhancement package in clarifiers and nucleators.
Over the last 20 years, Milliken invented sorbitol-based clarifying agents and has continued to innovate with the development of Millad® NX™ 8000, a nonitol-based clarifying agent. Over the past year Millad NX 8000 has rapidly taken over Millad 3988 as the clarifier of choice. Millad NX 8000 offers revolutionary clarity in polypropylene allowing it to reach the clarity of glass like polymers while maintaining the inherent properties of polypropylene.
This allows companies to substitute other materials like polystyrene and polycarbonate with lower density polypropylene thus resulting in a more sustainable solution with lower carbon footprint. Moreover because of its better solubility in polypropylene vs traditional clarifiers Millad NX 8000 allows PP to run at lower temperatures while maintaining the optics, resulting in cycle time reductions of 10 % and up and energy savings of 7 % or more.
As a result, Millad NX 8000 is used commercially in a wide variety of PP applications (e.g., totes, food storage containers, thin wall packaging, shampoo bottles, fruit blenders, caps and closures) and is considered the clarifier of choice for any new transparent PP application.
About Milliken
Milliken is an innovation company that has been exploring, discovering, and creating ways to enhance people's lives since 1865. Working from our laboratories, application and development centers around the world, our scientists and engineers create coatings, specialty chemicals, and advanced additive and colorant technologies that transform the way we experience products from automotive plastics to children's art supplies.
With expertise across a breadth of disciplines that also includes floor covering and performance materials, the people of Milliken work every day to add true value to people's lives, improve health and safety, and make this world more sustainable. For more information, visit www.millikenchemical.com or www.milliken.com.