Columbus, Ohio. July 25, 2013 – METTLER TOLEDO has introduced a new process weighing software, the IND560fillplus. This new formulation solution meets the needs of basic and complex filling and blending applications, while preserving the ease of use associated with METTLER TOLEDO's IND560 family of terminals.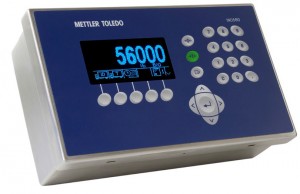 In today's competitive business environment, even small errors can be costly. In manual operations, the chance for errors is high. Automated material blending using the IND560fillplus reduces errors and makes it easy to obtain process information. Time-consuming data collection and retrieval is now done automatically using technology that collects, stores and processes important data. This software solution can be simply added to any of the IND560 terminals with firmware revision 4.03 or higher.
Accuracy and ease of use
IND560fillplus users meet product accuracy goals thanks to programmable spill values and jog functions. To reduce errors, operators no longer need to enter formulas manually ; they can be retrieved from memory. FillPlus performs rescaling based on a percentage of the programmed target, percentage of the available amount of material in a formula, or a desired total formula weight. The IND560fillplus provides users with a way to automatically combine multiple materials in a single weigh-in cycle. FillPlus enables the storage, retrieval and rescaling of up to 25 formulas.
By using the IND560 password function, operators can specify which operators have the ability to change from one formula to another or change specific formula information.
In addition, the IND560fillplus lets each of the 25 formulas have its own designated auxiliary output turned on and off based on the weight or production time requirements of that particular formula— an industry-leading advancement in enhanced automation.
Process efficiency
With IND560fillplus, a variety of shared data is available to users, including alibi memory, formula ID, description and units, rescale information and total formula weight for all batches or only for completed batches. This information can be stored, printed as a report or label or used to trigger actions, making processes more efficient.
For additional details on the new IND560fill plus, visit www.mt.com/ind560fillplus.