Metabolix is launching its new line of amorphous polyhydroxyalkanoate (PHA) grades to be used as performance additives for polyvinyl chloride (PVC) and polylactic acid (PLA).
Production of the new materials is underway at a US pilot plant and will ramp up to 600,000 pounds annual nameplate capacity during 2016.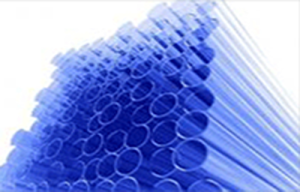 "The commercial launch of these new grades of amorphous PHA represents an important development for Metabolix as we advance our business strategy focused on specialty biopolymers," said Johan van Walsem, Metabolix's Chief Operating Officer. "This expanded pilot capacity is strategic for us to support existing customers and open new market development opportunities in our target application spaces."
Amorphous PHA (a-PHA) is a softer and more rubbery (low glass transition temperature or Tg) version of PHA that offers a fundamentally different performance profile from crystalline forms of PHA.
At low loading levels, a-PHA can serve as a process aid and performance modifier for PVC. It increases productivity during processing and enhances mechanical performance, with the potential to also deliver cost savings in PVC material systems.
In highly filled composite systems, the use of a-PHA enables increased use of wood pulp, mineral fillers and PVC recyclate to replace virgin PVC and achieve improved mechanical properties.
Metabolix's a-PHA is produced by fermentation and extracted using a patented solvent recovery process. The production process has been reviewed by EPA and recently cleared the Premanufacture Notice (PMN) requirement for new materials placed into commerce.
Several certifications are pending on a-PHA as a bio-based material and for the full range of biodegradation scenarios enabled when a-PHA is used alone or with other complementary materials.
Metabolix said it is working with customers to apply a-PHA as a modifier for PVC for different applications, include a floor backing material that utilizes PVC recyclate, a highly-filled vinyl flooring system, wire and cable insulation, roofing membranes, PVC/wood polymer composites and other construction and building materials.
The company also plans to seek FDA clearance for a-PHA in food contact applications, which would further expand the range of PHA compositions available for use in food contact materials.
Website:                              www.adsalecprj.com