On display at NatureWorks' booth is a series of consumables such as tableware and flexible packaging films. They are made of Ingeo polylactic acid (PLA), offering high performance, cost competitiveness while being eco-friendly.
The company is also showing how the material can be used in 3D printing.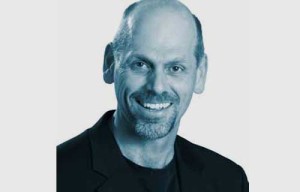 Bioplastics can be used in a wide range of applications, including food and beverage packaging, flexible packaging, durables, 3D printing and personal care items.
As a low carbon material, Ingeo offers huge business potential because bioplastic products will be subsidized in a lot of countries to promote bio-economy. In fact, the Chinese central government's 13th Five-Year Plan also aimed at promoting environmentally friendly industries.
Steve Davies, Global Public Affairs and Communications Director, NatureWorks, noticed that there is also a change in customers' mentality – in addition to raw material and production costs, manufacturers are aware of their social responsibility to protect the environment.
Apart from environmental aspect, the performance of bioplastics or bio-based products is equally important. NatureWorks' PLA can offer identical or even better functions than conventional plastics," he said.
Davies also pointed out that Ingeo is a competitive alternative even in a low crude price market. The key is further commercialization and mass production to achieve economy of scale.
Never stop developing new technology
From raw material, processing technology to applications development, NatureWorks is working across the whole value chain to improve its materials and widen its product portfolio.
The company has invested US$1 million in a new laboratory at its US headquarters. One of the ongoing projects is to transform methane into lactic acid via a fermentation process for the production of Ingeo.
The R&D collaboration started in 2013 with Calysta. A year after the joint development, a lab-scale production of lactic acid from methane proved to be a success. The US Energy Department announced a grant of up to US$2.5 million to NatureWorks to support further developments.
Website: www.adsalecprj.com