CLEVELAND and DUSSELDORF, GERMANY:The Lubrizol Corporation announces that it will showcase its integrated portfolio of Pearlstick™ and Pearlbond™ thermoplastic polyurethanes (TPUs) for adhesives and binders (including integrated Merquinsa™ legacy technology) for the first time at K 2013 in Düsseldorf, Germany. Lubrizol will be located in Hall 06, Booth C10, from October 16-23, 2013.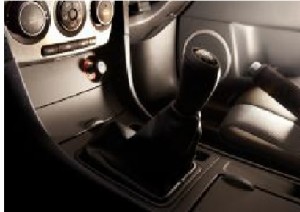 Arnau Pano, European business director, Lubrizol Engineered Polymers and LifeScience Polymers, notes "Merquinsa's acquisition by Lubrizol enhances the capabilities of Lubrizol Engineered Polymers to meet the needs of its global customers through innovative technologies and an expanded product portfolio. The addition of low melting point Pearlbond and Pearlstick TPU, to the high melting point Estane® product offering, uniquely positions Lubrizol to satisfy customers' melting range needs across a wide crystallization range."
The added product lines include Pearlstick TPU for adhesives, as well as Pearlbond TPU used as an additive to increase crystallization speed in PUR (reactive polyurethane) hot melts, and also used in heat sealable fabrics for technical textiles and in the footwear industry. This combined adhesive product line can be applied in a variety of end-uses: automotive, furniture, wood structures, apparel, medical garments, footwear and construction.
In addition to its wide-range of TPUs for adhesives, Lubrizol will be highlighting new, high-performance specialty Estane TPU grades for the industrial, electronics and sports and recreation markets at K 2013.
Lubrizol is more than a leading supplier and manufacturer of polymer solutions; Lubrizol is a proven and trusted partner for its customers. With 50+ years of experience and a worldwide network that includes formulation design, manufacturing, R&D, technical service labs and cutting-edge technologies, Lubrizol helps make its customers' products a bit more amazing. Lubrizol's extensive polymer portfolio includes resins that can be bio-based*, recyclable**, light stable, flame retardant, solvent-free, adhesive, breathable or chemically resistant.
Lubrizol Engineered Polymers are highly versatile, easy-to-process polymers that can be utilized in film and sheet, extrusion, blow molding, injection molding, over molding, calendaring and solution coating processes for the industrial, sports and recreation and electronics applications.
About The Lubrizol Corporation
The Lubrizol Corporation, a Berkshire Hathaway company, is a technology-driven global company that combines complex, specialty chemicals to optimize the quality, performance and value of customers' products while reducing their environmental impact. It produces and supplies technologies to customers in the global transportation, industrial and consumer markets.
These technologies include lubricant additives for engine oils, driveline and other transportation-related fluids, industrial lubricants, as well as additives for gasoline and diesel fuel. In addition, Lubrizol makes ingredients and additives for home care and personal care products and pharmaceuticals, and specialty materials, including plastics technology and performance coatings in the form of specialty resins and additives.
With headquarters in Wickliffe, Ohio, Lubrizol owns and operates manufacturing facilities in 17 countries, as well as sales and technical offices around the world. Founded in 1928, Lubrizol has approximately 7,000 employees worldwide. Revenues for 2012 were $6.1 billion. For more information, visit Lubrizol.com.