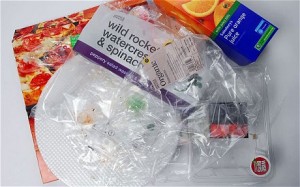 Plastic packaging company the Linpac Group has sold its Australian-based Viscount Plastics division to the Pact Group for an undisclosed sum. Viscount Plastics was responsible for generating about 13% of Linpac's revenue in 2011, a Linpac spokesperson told PlasticsToday.
Viscount Plastics was acquired by Linpac in 2001 and served as a stand-alone division of Linpac. Operating exclusively in Australia and the Asia Pacific region, Viscount specializes in the design and manufacture of rigid plastic containers, food packaging, plastic materials handling and lubricant packaging to various end users and consumer markets.
Privately-held packaging company Pact Group designs and manufactures bottles, PET containers, trays, tubes, closure systems, and other customized packaging solutions for consumer products, as well as drums, pails, cans and intermediate bulk containers (IBCs).
With more than 3200 employees, Pact has annual turnover of around AUD 1.2 billion. The company abandoned plans for an initial public offering in 2010 that was valued at around AUD 1 billion.
Following the sale of Viscount Plastics, the estimated revenue for Linpac is around GBP 700 million. The company is currently being advised by Rothschild on a sale process for Ropak, its North American division.
There are no plans for any further sales processes at this time, the spokesperson said. For Europe, Linpac sees growth in packaging particularly in the protein, bakery, food service and fruit and produce sectors.
"In North America, Ropak's light weighted, patented Diamond Weave containers, along with light weighted lids and plastic handles, have growth potential," the spokesperson said. "These are already selling well in the food, consumer products, kitty litter, construction products and other market sectors."