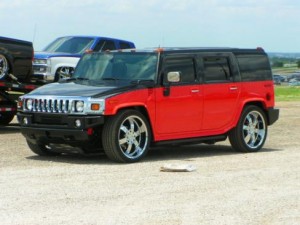 Lightweight Automobile & Interior VOC Emission Control Conference 2012, organized by CPRJ China Plastic & Rubber Journal, FAW Group and CHINAPLAS, will be held in Changchun from 18-19, October. Automotive OEMs and parts manufacturers, suppliers of automotive plastics and industrial experts will shed lights on the applications of engineering plastics, composites and new materials. Integrated solutions for automotive interior emission test will be showcased to assist enterprises incorporate the latest technology development in the industry.
The topics of the conference will include development of automotive plastics and its future at home and abroad, new practical applications of carbon fiber in automobiles, carbon fiber reinforced plastics in automotive structures and components, roles of 100% recyclable high-performance plastics in automobile weight reduction, development of Low-VOC POM and its application in automobiles and integrated solutions for automotive interior emission tests. The guest speakers will include Mr Tian Hongfu, Vice-minister of the Planning Department of FAW, Mr Qianhua, Vice-Director of Research Institute of Atmospheric Environment in Shanghai Academy, Mr Li Dahua , Consultant of SAE International, Mr Zhao Dan, Ph.D. Engineering Director, Lean and Seating, China, Automotive Experience Group of Johnson Controls, Mr Zheng Kai, Secretary-General of CSRSSA and MS Liu Jingfeng, Vice-President of SSPI MS. Meanwhile, the organizers will invite well known automotive OEMs and parts manufacturers such as Geely, Jiangling Motors, Great Wall Motors, GM Shanghai, Machine tool plant of Dongfeng Motor and GAC Component.
Energy saving and environmental protection are major challenges of the automotive industry, reducing the weight of automobiles is one of the most efficient ways to tackle. Plastics are increasingly used for automotive body parts, chassis, interiors and engine systems to achieve higher safety standards and fuel efficiency. In addition, as the government has introduced new policies of VOC emissions control in automotive cabins, manufacturers have to put more pioneering effort into innovative application of materials and production technology. Lightweight Automobile & Interior VOC Emission Control Conference 2012 will definitely be a comprehensive platform for information and ideas exchange.
SOURCE : http://www.adsalecprj.com/Publicity/MarketNews/lang-eng/article-125648/Article.aspx