Calumet City, Ill., April 28, 2014 – PCC (Plastics Color Corporation), a leading supplier of color concentrates, compounds, custom-functional masterbatches and other polymer technologies for the plastics industry, today announced several changes to its senior management team.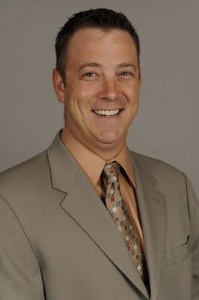 President Doug Borgsdorf has been promoted to chief executive officer at PCC and vice president of business development for PCC's parent company, PMC Global. Joe Byrne, who was executive vice president, will replace Borgsdorf as president. National Sales Manager Dave Minor is being promoted to director of North American sales.
In his new role, Borgsdorf will serve as a key conduit between PCC and PMC while developing ways to grow PMC's portfolio. "I am confident in Joe's ability to lead PCC as I take on additional responsibilities within PMC," said Borgsdorf.
Byrne, who joined PCC in 1996, said "I am excited about this new opportunity during a time when PCC is expanding our position in the industry."
About Plastics Color Corporation
Plastics Color Corporation (PCC), headquartered in Calumet City, Ill., is a global provider of colorants, compounds, additive masterbatches and custom polymer technologies for an extensive range of markets including pharmaceuticals, medical, consumer goods and others. PCC supports virtually every type of manufacturing process and material. We engage our customers from concept to commercialization and help them develop new cutting-edge products that lead the market.
PCC has more than 40 years' experience in the polymer industry and operates fully-equipped product development laboratories and manufacturing facilities in California, Illinois, North Carolina, and Nanjing, China. PCC's Illinois and North Carolina labs are accredited by the American Association for Laboratory Accreditation, A2LA. PCC also provides testing and product development services through our Solutions Center in Asheboro, N.C. For more information, call Timothy Workman at (440) 670-8802 or visit  www.plasticscolor.com