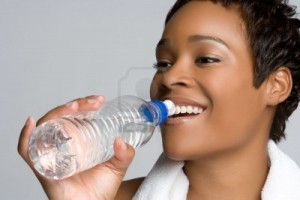 High performance thermoplastics supplier LATI has developed a new base resin for applications that come into contact with hot and cold water. This new aromatic polyamide (PPA) is known as LATIGLOSS 57. Compared to PA66, PPA provides strong resistance to hydrolytic and extractive action of hot water, even in the case of prolonged exposure over time, says the Italian company.
In this polymer, the natural moisture absorption, which is typical of all polyamides, is very low even at high temperatures. This aspect allows the PPA to keep its mechanical properties also when immersed as well as the item dimensions, thus eliminating the risk of leaks or failure due to the typical swelling of wet polyamide.The compounds offered by LATI feature substantial structural reinforcement made of 40-60% glass fiber. According to the company, eliminating metal not only reduces costs, weight and processing, but also avoids any possible source of contamination and pollution.
LATI submitted the full LATIGLOSS 57 F2 product range with 40-60%reinforcement in the natural NAT: 0138 and black BLACK: 3302 versions to the various certification bodies. Results show that LATIGLOSS 57 F2 is best suited to contact with cold and hot drinking water up to 85°C. This compound combines very low residue values and good behavior as regards fungi and algae growth.Based on the large number of certifications obtained, the LATIGLOSS 57 F2 family is a suitable solution for the manufacture of valves, mixers, baffles, tanks, taps, connecting parts and all parts in continuous contact with cold and hot drinking water, LATI emphasizes. These certifications allow safe use not only throughout Europe, but also in the US and wherever approvals obtained are valid.
It is worth mentioning that LATIGLOSS can not only replace metals such as steel and brass, but also more noble and expensive plastics that are already widely spread and used in this field (e.g. amorphous and high performance materials such as PSU and PEI). LATI adds that the mechanical performance of compounds such as G/40 and G/60 are viable alternatives to best known structural technopolymers.
Source: http://www.adsalecprj.com/Publicity/MarketNews/lang-eng/article-67002806/Article.aspx