Blending their unique expertise and industry-leading technologies, Total, Husky and Sidel teamed up to deliver a new cost-efficient solution for the packaging market. Their two-step HDPE ISBM technology combines the advantages of High Density Polyethylene (HDPE) resin and Injection Stretch Blow Molding (ISBM) technology. As an innovative alternative to both Extrusion Blow Molded (EBM) HDPE and ISBM PET, it offers specific plus points that reduce material and conversion costs.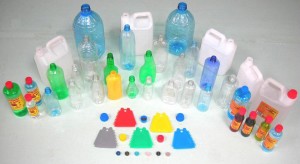 To respond to new market requirements for lighter and more effective consumer and food packaging, the focus must be on technologies and developments that significantly reduce bottle weight while meeting or improving on packaging requirements. Through a joint effort involving both technical validation and cost modeling, Total, Husky and Sidel have demonstrated that a two-step HDPE ISBM solution can deliver cost efficiency and product differentiation to the packaging industry.
Their innovative technology captures the benefits of both two-step ISBM, a superior conversion process, and of HDPE, a polymer widely used in packaging. Two-step ISBM provides exceptional bi-orientation, which increases bottle performance in general and mechanical performance specifically, while considerably reducing the weight of the package. Two-step ISBM technology also offers outstanding productivity levels, making it possible to reach throughputs of around 60,000 bottles per hour.
Husky with its expertise in injection molding machinery, Sidel with its expertise in stretch blow molding machinery and packaging design and Total with its expertise in polymer development — in this case the HDPE SB 1359 resin for ISBM processing — conducted a comprehensive evaluation of the total cost of ownership of two-step HDPE ISBM, including material costs, capital investment and fixed and variable costs.
The evaluation concluded that from a financial standpoint the two-step HDPE ISBM technology can be an attractive alternative to the traditional EBM process in many typical industry cases. An example comparing 30 million bottles using two-step HDPE ISBM technology to EBM production has shown cost savings of at least 15%, principally due to lightweighting and lower operating costs as a result of higher output, less maintenance and reduced energy consumption.
"HDPE ISBM technology opens up new possibilities for converters and brand owners for more sustainable and cost-efficient packages," says Philippe Thiriaux, Rigid Packaging Manager at Total. "This revolutionary technology, a breakthrough in the packaging industry, should provide our customers with a wider range of applications and features for the consumer and food packaging market."