KraussMaffei Group announced that Nadine Buhmann is the new Vice President Sales in the Injection Molding Machinery segment for the KraussMaffei brand, effective immediately.
She is taking over these responsibilities from Dr. Hans Ulrich Golz, who performed this role in addition to his responsibilities as the Managing Director of KraussMaffei and as the President of the Injection Molding Machinery segment of the KraussMaffei Group.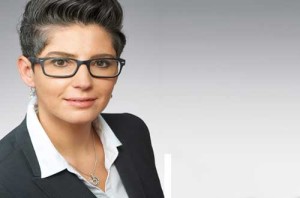 Buhmann is responsible for the worldwide sales of KraussMaffei brand injection molding machines and systems as well as the associated areas of strategic product management, configuration, application technology, TechCenter and technology development.
Her focus is on strengthening successful operational sales within the business units and regions by focusing on strategic focal points.
Prior to the appointment, Buhmann was Vice President of Sales at MTU Friedrichshafen / RollsRoyce Power Systems.
"I want to welcome Nadine Buhmann to our team and am looking forward to our collaboration. I firmly believe that she will continue to develop our worldwide sales activities as Vice President Sales of the KraussMaffei brand with her highly specialized expertise as well as personal skills," said Dr. Golz.
Website:                                     www.adsalecprj.com