The KMD 78F Speedformer thermoforming machine, together with the eccentric punch press KES 85 from Kiefel makes its maiden appearance at CHINAPLAS 2016.
The newly developed system comes with a robust design and an eccentric crank drive. The production speed is up to 120 cycles per minute. The vertical punching system reduces the effect of transverse forces. All cycle movements are servomotor-driven.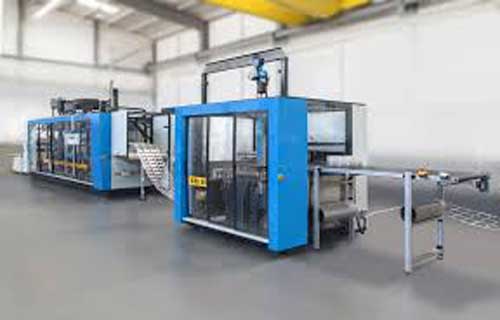 Combined hole punching and periphery punching is possible to reduce tool costs. The whole tool block can be changed easily and quickly with a crane. Convenient operation is achieved by the Siemens Simotion control system.
The KES 85 is best suited for the production of parts of polystyrene (PS), polypropylene (PP), polyethylene (PE), polyvinyl chloride (PVC), PET and polylactic acid (PLA) and can be combined with every Inline thermoforming unit.
Website: www.adsalecprj.com