BBG, the manufacturer of moulds, machinery and systems, expands its international presence by adding a further branch at Shanghai and by establishing a subsidiary in the USA.
With their second Asian branch in addition to the company's headquarters at Changchun, BBG's wholly owned Chinese subsidiary P-PEQ primarily plans to cater to companies in the Greater Shanghai area and in the South of China. At the beginning, the new branch will be responsible for customer service as well as the installation of molds and mold carriers, and will also be tasked with on-site mold modifications, according to the company.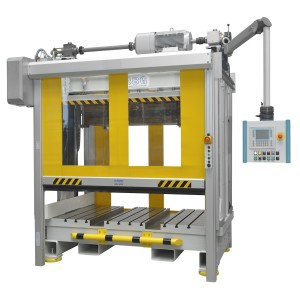 As explained, the decisive factor for selecting this location was, amongst other things, the physical proximity to well-known BBG customers such as Webasto, Fuyao, Hennecke and Saint Gobain, which can all be reached within 30 minutes from the new office. Delivery times can be reduced noticeably thanks to considerably shorter transport distances.
Meanwhile, the customer service department of the P-PEQ headquarters at Changchun will continue to cater to customers from the North of China.
In view of the positive development in North America, BBG also wishes to secure a larger share of the pie. Therefore, the company plans to establish its own subsidiary at Oxford in the US state of Michigan in summer. BBG North America will replace the previous industrial agency and is designed to be the contact for customers from the USA, Mexico and Canada.s
In addition to sales and customer service, the subsidiary is going to take over, in particular, the change management for molds. A 5-axis milling machine has already been ordered from Vision Wide, a Taiwanese manufacturer.