From 16 to 23 October 2013, Vinnolit will participate in the K 2013, the international Trade Fair for Plastics and Rubber. Also this year, the focus is on the company's new products.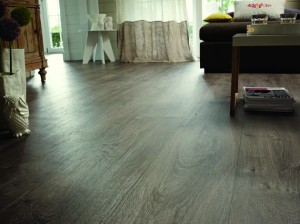 "Vinnolit is one of the most innovative PVC manufacturers in the world and annually invests around 9 million euros in research and development and the application technology," says Dr Wolfram Proessdorf, Commercial Director at Vinnolit. "We are pleased to offer our customers some new products again at this year's K." In the field of paste PVC, where the company has maintained its position as global market leader for years, above all the new developments M 68 FW, E 70 LF, E 67 FF and E 75 HV are to be pointed out.
For flooring, ®Vinnolit M 68 FW convinces through excellent foaming properties and energy-and cost-saving processing by contact gelation. The copolymeric paste product ®Vinnolit E 70 LF can be used as gelling activator among other things for the production of automotive underbody coating or flooring and offers improved processing properties by its high storage stability and low viscosity. For wallpaper applications, the new ®Vinnolit E 67 FF is characterised by low viscosity, very good foaming properties also in the sense of inhibition and very good filler tolerance.
The new development ®Vinnolit E 75 HV can be processed to high viscous plastisols, which are used for example for thermo-mechanically stable foam or for low-emission, coated artificial leather in the automotive interior. "In all of our product developments our focus is on improving the product fit, that is performance, energy efficiency and cost reduction for the customer," says Dr Proessdorf. "So we are working in research and development in close cooperation with our customers."You will find Vinnolit at the K 2013 in hall 5, booth E05.