Under the motto "We Make Your Composites Work", WACKER presents two new low profile additives (LPAs) for perfect surfaces and no shrink-age at the world's leading composites tradeshow JEC COMPOSITES Show 2013 from March 12 to 14 in Paris, France. VINNAPAS® LL 8588 features a novel polymer archi-tecture that makes it a compelling choice for the production of non-shrink composite parts in low-temperature proc-esses.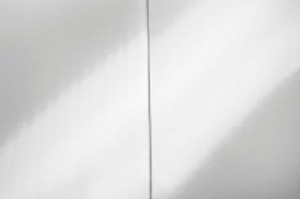 The product acts as an LPA even at room tempera-ture, and so is highly conducive to high-efficiency, low-emission infusion processing. The other new product, VINNAPAS® LL 8251, scores points for its extremely low vis-cosity and thus its ready processability. The LPA effectively keeps shrinkage in check in established high-temperature processes while ensuring that the finished part has very high rigidity and good mechanical properties. WACKER will also be exhibiting pyrogenic silica for regulating the viscoe-lastic flow property of composite resins, silicone rubbers for the cost-effective, efficient production of fiber-composite parts by the infusion and prepreg methods, and high-impact modifiers for epoxy resins.
WACKER's exhibits at the JEC COMPOSITES 2013 include two new products from its VINNAPAS® range of polyvinyl acetate (PVAc) solid resins for perfect non-shrink surfaces. Composite parts made from unsaturated polyester resins undergo substan-tial volumetric shrinkage unless a low profile additive is used. The consequences are often cracks, warped moldings, poor dimen-sional stability and optically flawed parts. The two new solid res-ins VINNAPAS® LL 8588 and VINNAPAS® LL 8251 can reduce this shrinkage to a value below 0.05 percent, and so create ex-tremely smooth, homogeneous surfaces ("Class A").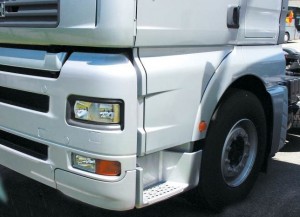 What makes the new VINNAPAS® LL 8588 so special is its poly-mer architecture, which is composed of polyvinyl acetate and polystyrene segments. The resultant block polymer not only has a low viscosity in the liquid resin formulations and keeps shrink-age in check during curing, even at room temperature, but also ensures low water uptake by the finished part. The solid resin has been created specifically for semi-automated, low-emissions infusion processes. It promotes rapid resin infusion, and boosts production efficiency by eliminating the need for intermediate layers, while safeguarding a consistently high level of quality.
The new VINNAPAS® LL 8588 is thus the perfect LPA for sophisti-cated composite parts for automotive applications, or boat and yacht building.VINNAPAS® LL 8251, the second innovation to be unveiled by WACKER at the JEC, is a copolymer of vinyl acetate and cro-tonic acid. Because its viscosity is similar to that of saturated polyesters, it is very easy to process, even at high fiber and filler contents. Formulations based on saturated polyesters have a tendency to yield end products of reduced rigidity and strength.
VINNAPAS® LL 8251, however, offers effective shrinkage control combined with very high rigidity – in other words, a good mix of both properties. The very good mechanical properties lead to stable molded composite parts with extremely smooth Class A surfaces which, in addition to their flat structure, offer excellent gloss and consistently high product quality. Aside from typical applications in the automotive sector, composites could con-ceivably find use in the construction sector, e.g. for windows, doors, industrial profiles and railings.
Other WACKER Highlights at the JEC COMPOSITES:
Silicone rubbers for re-usable vacuum bags

Pyrogenic silica for perfect flow

Highly efficient impact modifiers for epoxy resins
Visit WACKER at the JEC COMPOSITES Show 2013 in Hall 1, Booth A 3.
Source: www.wacker.com