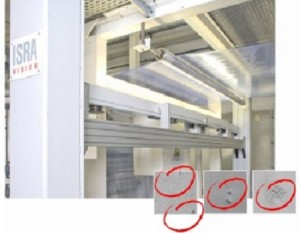 At CHINAPLAS, Isra Vision is going to present its complete product portfolio, including 100% optical in-line inspection solutions for all substrates and materials with a complete data and process management system.
According to the company, the SMASH surface inspection systems are used in all process steps. They securely detect problems with substrates during extrusion or with coatings. Plastic films can be inspected for all typical defects.
Meanwhile, PrintSTAR, the intelligent 100% print inspection solution, is used as an insurance to improve quality and to reduce production costs. With any number of cameras, it can run at any speed, while still using the golden master inspection on the complete web.
Source: http://www.adsalecprj.com/Publicity/MarketNews/lang-eng/article-67004469/Article.aspx