Innovative plastic bottle recycler Closed Loop Recycling has said that the answer to the UK's plateauing recycling rates lays in creating "innovative industry partnerships, with all aspects of the supply chain working together to achieve a common goal".
The comments from the company's CEO, Chris Dow came as the plastic bottle recycler announced a brand new initiative during Recycle Week 2014 as part of its 'We Need Your Bottles' campaign, designed to champion local authorities and the good work they do in driving up recycling rates.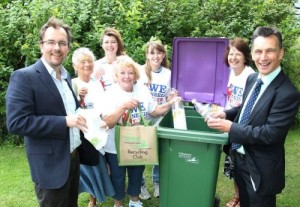 Dow highlighted the achievements of Folkestone-based Shepway District Council which is a member of the Kent Resource Partnership. Since it began a new contract with Veolia in 2011, it has successfully increased recycling rates by over a third to just short of 45% in three years. This compares to the national average increase during the same period of 13%.
Thanks to the council's innovative partnership with Veolia and recyclers such as Closed Loop Recycling – who reprocess all of Shepway's plastic bottles for use in new food and drink packaging – Shepway District Council now recycles 45% of all of the waste it collects. What is more, last year Shepway and its partner Dover District Council sent less than 0.4% of their waste for processing abroad, in line with their objective to back British recycling.
Shepway Councillor Rory Love, who is the Conservative Cabinet Member for the Environment, has been instrumental in driving recycling initiatives in Shepway. In 2013, he started the Shepway Recycling Club whose primary objective is to increase recycling rates by building a community of like-minded residents who care about their environment and wish to cut waste. It already has visits planned for its members to both Aylesford Newsprint and Closed Loop Recycling in Dagenham, so residents can see for themselves what happens to the valuable resources collected from Shepway homes.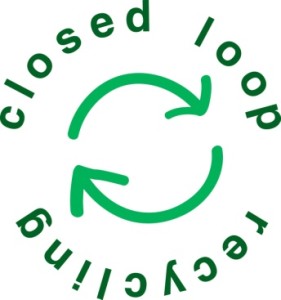 Rory Love explains: "Our Recycling Club has empowered the people of Shepway to make a difference by becoming recycling champions themselves and enthusiastically spreading the word amongst their neighbours, families and friends. Everyone is part of the solution and our partnership with Veolia and recyclers like Closed Loop Recycling is very much evidence of what can be done if all parties work together."
Mike Razzell, contract manager from Veolia commented: "When it comes to recycling, keeping momentum is number one priority. Everyone has their part to play and the more we can recycle the better. That is why Veolia has developed a partnership with Shepway and Dover District Councils and Closed Loop Recycling to ensure that as much as possible is being done to recycle. The Recycling Champions initiative is a great way of supporting this."
Chris Dow from Closed Loop Recycling adds: "Our strategic partnership with Veolia and local authorities like Shepway are key to maximising recycling rates and ensuring that what the British public diligently saves for recycling is then reprocessed here in the UK and not shipped abroad – for the sake of the environment and the UK economy.
"The Shepway Recycling Club and the role that Veolia has played in updating the local recycling infrastructure have clearly made a huge difference to local recycling rates. If this can be replicated in every local authority in Britain, achieving a 50% recycling rate by 2020 will surely be achievable. That's why we want to recognise local authority recycling champions like Rory Love and the team at Shepway, who clearly understand that only by working together can we reverse the recycling rate plateau and meet the 2020 targets."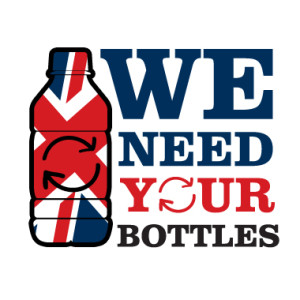 Closed Loop Recycling's 'Recycling Champions' initiative is part of a wider campaign by the plastic bottle recycler called 'We Need Your Bottles'. Launched in 2012, the campaign aims to raise awareness throughout the waste and recycling supply chain of the benefits of recycling more plastic bottles, not just for the environment but also for green job creation and the wider UK economy.
Local authorities are being encouraged to nominate their own 'Recycling Champions' – whether that be a waste officer, waste contractor or member of the public – to highlight the good work that they do in their community to promote UK recycling.
Nominations can be emailed to: [email protected]closedlooprecycling.co.uk