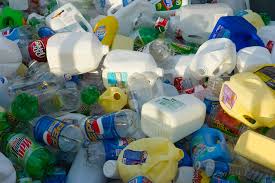 MUMBAI : The Indian Recycling industry is fast expanding. A series of Waste-to-energy projects could provide the much-needed impetus to the Indian recycling industry. The Union Government in its recent budget has announced various schemes to encourage cities and municipalities to take up waste-to-energy projects.
The State of Gujarat is considered to be one of the most environment-friendly states in the country. Gujarat recycles almost a quarter of the country's total plastics waste. More than 10 percent of the plastic products in the state are recycled, according to a study by Recycle Trade India, a consultancy and research firm based in Bangalore. Around 4.4 billion pounds of plastics are recycled annually in India. Industry experts say that the Plastic recycling industry is growing in India at a tremendous pace.
Many an international plastic recycler has their representation in the country. The industry in the country has been open to technological advancements and innovative techniques. The plastic recycling industry has grown by around 30% every year during the past five years. A growth of nearly 40% is projected for the current year.
The industry points out that the government policies have not been pro-plastic. For example, the Indian Railways prohibited the use of plastic tea/coffee cups through legislation, which obviously has badly affected the plastic industry.
New Delhi-based Hikon H.K. Industries has recently announced building a dedicated plant in the neighboring state of Haryana to manufacture extrusion lines for plastics recycling. The company which has been operating for more than 30 years manufactures around 10 extrusion lines every month at its New Delhi facility. The company expects the new facility to become operational early 2014.
Source: http://www.scrapmonster.com/news/indian-recycling-industry-in-place-for-a-fast-paced-growth/1/8566