In Asia, PET production costs moved up during this past week as per the pricing service of ChemOrbis. Spot costs were higher both on a week over week basis and they were also higher when compared with early March levels. This situation caused an uptick on the export PET offers given out of China and South Korea while Mediterranean markets including Turkey and Egypt faced higher import Asian PET prices during last week.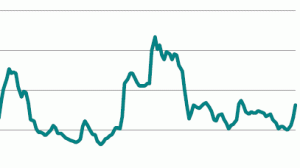 In the upstream markets, spot PTA and MEG prices were $20-30/ton higher on a week over week basis while PX prices recorded a larger increase of $70/ton when compared with the previous week. However, PX prices are only $10/ton above early March levels.
Looking at Asia, export PET offers out of China tracked a $20/ton firmer trend while South Korean export offers gained $20-30/ton during this past week. A Chinese producer pointed to the firmer upstream costs for their increases while adding that they feel free from sales pressure. Another producer noted that more buyers stepped back in the market to restock and added that they could sell with an increase of $20/ton.
In Turkey, players reported not receiving any offers below the $1300/ton threshold for origins subject to 3% customs duty. The ones reporting $1300/ton were highlighting the fact that these offers were given at the beginning of last week and prices had firmed up further towards the end of the week. However, thin demand inside the country caused some buyers to speculate that the level of $1300/ton was still achievable if they were to give firm bids. Meanwhile, higher freight rates from China coupled with increased export PET prices, resulted in higher Chinese PET offers in Turkey. Regarding Korean PET prices, most players reported not being able to find offers for this origin.
According to ChemOrbis, in Egypt, PET players received $25-40/ton higher Far Eastern PET offers during this past week. A converter said, "PET prices moved up when compared with the previous week. Generally, Egypt's PET market is quiet but the global market sentiment coupled with upstream markets' direction will determine the prices." Another converter remarked, "Sellers are trying to lift their prices but weak demand and generally comfortable supply levels are giving them a hard time to do so. Therefore, we do not expect great changes on this week's prices."