Now that August is drawing near, PP and PE players in Italy as well as many other European countries have started to voice their expectations on a bullish note, propelled by the gains of energy markets as per the pricing service of ChemOrbis. Some buyers have already received higher prices than initial July offers in Italy while sellers have also pronounced their hike intentions for next month.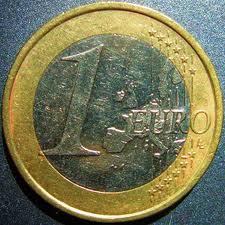 In the PP market, a West European producer settled their July gentlemen's agreements €10-20/ton above June after initially approaching the market with larger increases of €30/ton. A source from the producer reported, "One of our plants is offline and we have heard about another PP plant shutdown in the region. We expect to see increases of €30-50/ton for next month given tight supply and firmer crude and naphtha costs." In the spot market, a distributor also mentioned a similar hike intention of its West European supplier.
A buyer manufacturing garden furniture, who purchased some homo PP cargoes in early July with a rollover at the low end of the overall market range, said, "As far as we see, there are not many sellers making offers in the spot market at the moment. It is hard to procure material and our previous done deal price is no longer obtainable. Sellers are talking about price increases for next month and this keeps them on the sidelines, it seems."
Another buyer also complained about finding limited sources in the spot market after having secured some Central European cargoes at competitive prices. "We see that sellers are preparing to ask for increases in August due to some plant shutdowns across Europe. However, we think that it is a move to keep the market firm at a time when demand will be subdued in line with the majority of the market being sidelined for summer holidays," he commented.
Looking at the PE market, a stable to firm trend has been in place so far in July with LDPE and LLDPE seeing larger increases of up to €50/ton on the heels of tight supplies while HDPE has witnessed mostly rollovers or modest increases due to relatively more comfortable availability. A packaging manufacturer reported receiving PE offers €30-40/ton above initial July offers this week. "PP prices are likely to rise in August due to higher energy costs. However, we'll be shut next month as our end product business is not performing well at all," he said.
A trader in Piacenza said, "We could sell out our LDPE and LLDPE allocations owing to limited availability. However, we still have some HDPE stocks to run down. Demand has not been very good this month." He agreed that price hikes are on the way for August. "In the midst of the upward trend in crude oil and naphtha costs, there are expectations voiced for increases of up to €80/ton for the upcoming ethylene contract," he added.
According to ChemOrbis, another trader based in Alessandria also said, "Our Central European supplier was mulling over a €20-50/ton increase but of course it is too early to talk about it now before seeing the ethylene contract settlement."