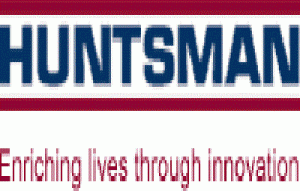 EVERBERG, Belgium – Huntsman Polyurethanes revealed details of a new chemistry – SUPRASEC® 2154 prepolymer – on the first day of the European Coatings Show in Nürnberg, Germany. SUPRASEC® 2154 prepolymer is a new development that makes it far easier to embed fire retardant properties in hot spray polyurea systems.
Historically it's been difficult for formulators to add flame retardant properties to polyurea without compromising overall coating performance. The risk of overloading the polyetheramine or 'B' side of the system has always been too great.
The emergence of SUPRASEC® 2154 prepolymer changes all that. Used on the isocyanate or 'A' side of polyurea, SUPRASEC® 2154 prepolymer has built in flame retardant features. This means formulators can put extra fire protection additives into the amine half of a system more freely – helping them achieve the desired results, without creating an imbalance or impacting on other essential coating properties. SUPRASEC® 2154 prepolymer is based on Huntsman's proven SUPRASEC® 2054 prepolymer chemistry, which is known for delivering consistent, high quality results.
Huntsman Polyurethanes is aiming SUPRASEC® 2154 prepolymer at applications where passive fire prevention is required. For example in coating concrete and steel structures in multi-storey car parks. Ian Rimmer, Commercial Manager – Coatings EAME at Huntsman Polyurethanes, said: "We began talking about this product back in November at the Polyurea Development Association conference in Istanbul. The reaction was extremely positive so we knew we'd be bringing the technology to ECS to unveil it to a wider audience. Development has been slow and steady but that's been intentional.
There is clearly strong demand in this area and from the outset we wanted to create a solution that was absolutely right and would deliver maximum benefit. We think we've done just that. Initial tests have gone well and we are now into the scale up phase – having some interesting conversations with existing customers about a wide range of application opportunities."
SUPRASEC® is the trade name for Huntsman's range of MDI and MDI-based prepolymers which are used to formulate adhesives, coatings and elastomers.
For more information:  www.huntsman.com.