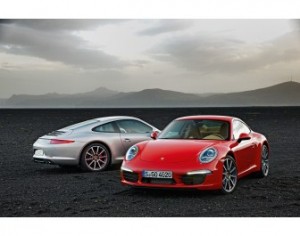 The Hong Kong Design Institute (HKDI) and Hong Kong Institute of Vocational Education (IVE) Lee Wai Lee (LWL) Campus, the member institutions of the Vocational Training Council (VTC), will host the "The German Design Standards – From Bauhaus to Globalization" Exhibition.
Featuring as one of the VTC 30th Anniversary Badged Events and celebrating the 125th anniversary of "Made in Germany" in 2012, the three-month, admission-free exhibition will commence at the HKDI Gallery in HKDI and IVE (LWL) from December 6 till March 4, 2013, with more than 120 classic and contemporary items from the famed German museums, namely red dot design museum in Essen and Die Neue Sammlung – The International Design Museum Munich, being showcased.
The exhibits will be presented in two major sections, namely contemporary and historical. The historical section features the valuable collections of The International Design Museum Munich, some with a history of over 100 years, such as the Wassily Chair designed by the Modernism master Marcel Breuer in 1925.
The historical section also exhibits a collection of classic design including the household name of the Tizio adjustable desk lamp and the Apple Mackintosh SE Personal Computer unveiled in 1987. Tizio was designed by famed German designer Richard Sapper in 1970. It is revolutionary as both the direction and position of the bulb can be adjusted, which was a breakthrough from the traditional desk lamp. On the other hand, the contemporary section features winning works of the last 10 years of the red dot design competition, hailed the Oscar of the design profession, including the latest series of Porsche 911 Carrera, a winner of red dot Award 2012.