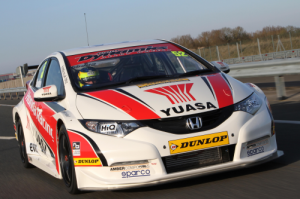 Honda and Team Dynamics Motorsport, which manage Honda Racing, recently unveiled the car for this year's British Touring Car Championships (BTCC). The race car uses Amber Composites prepreg for a variety of structural and body parts, including the front crash structure, side impact panels, door panels and under body floor.
"Continuing the technical collaboration started in 2011 with Amber Composites is of great benefit to the Honda Racing BTCC team," says Peter Crolla, Team Manager, Team Dynamics Motorsport Ltd.
"It allows us to continue to use their wide range of high-quality composite materials throughout the production of our car and associated parts, and lets us call upon Amber's experience for advice on product usage in patterns, tooling, and the production of parts themselves."
Amber Composites, Nottingham, UK, manufactures composite materials for a diverse set of industries including motorsport, automotive, aerospace, communications, marine and wind energy.
Source : www.reinforcedplastics.com