In Europe, initial July PP prices and sell ideas started to emerge with increases in line with expectations after the monthly propylene contracts settled up €15/ton from June at €1175/ton on an FD NWE basis towards the end of last week as per the pricing service of ChemOrbis. In addition to firmer feedstock costs, sellers are also citing short availability as another reason behind their hike requests while admitting that demand is yet to pick up.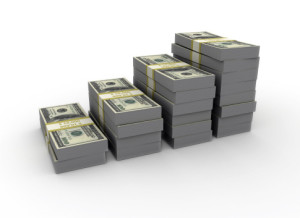 In Italy, a distributor is giving July offers for West European cargoes €25/ton above June. The distributor pointed to his tight availability stemming from a force majeure declaration at his supplier's plant as the main reason behind his asking for hike requests exceeding the rise in the monomer contracts. Another distributor raised his PP prices by €30/ton for July and reported that his supply is especially limited for copolymers.

A different distributor expressed his July sell ideas with increases of €30/ton from June. "We are yet to receive guidelines from our supplier while we have heard about some supply concerns at several producers' plants. Our stocks are low and we are not feeling any sales pressure," he commented. A converter reported receiving initial July offers from a West European producer with increases of €20/ton from June. The buyer said that he is planning to accept these offers, but added that he is not planning to make additional purchases later in the month due to the approaching summer holidays.

The West European PP market is also set to witness a new round of increases this month. A distributor in Germany revealed his sell ideas for July €20-30/ton above June. He commented, "Demand exceeded supply in June and we expect to observe a similar situation in July. A West European producer experienced technical issues at their homo-PP plants which caused their operating rates to decline to 40%. Supply and demand may be balanced by August, when trading activities will slow down due to the holidays." Another distributor expressed his July sell ideas with increases matching the propylene contract hike. "We are planning to limit our increases to matching the rise in upstream costs as demand is not brilliant. In addition, several companies in Germany are lowering their operating rates ahead of the holidays," he reported.

PP supply is expected to remain tight for now due to a number of shutdowns and force majeure declarations across Europe. Total Petrochemicals declared force majeure on PP supplies from one of their three plants in Feluy, Belgium at the end of last week, according to market sources. The plants, which have a combined PP capacity of 900,000 tons/year, were shut at the end of May for a six-week long maintenance.

LyondellBasell Industries also declared force majeure on the PP output from their Plock, Poland facility towards the end of last week. The Plock unit, a joint venture between LyondellBasell and PKN Orlen, has a capacity to produce 400,000 tons/year of PP. Meanwhile, most buyers have reportedly begun to receive deliveries from LyondellBasell's 495,000 ton/year PP plant in Brindisi, Italy. The producer had declared a force majeure from the facility on April 10.

According to ChemOrbis, SABIC Europe was expected to start a planned maintenance shutdown at their PP unit in Geleen, the Netherlands in the second half of June. The two PP units, which have a combined capacity of over 600,000 tons/year, are expected to remain offline for two weeks.