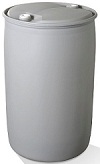 SITTARD, The Netherlands, February 13, 2013 – One of the broadest portfolios of plastic medical products specifically developed to address the demanding needs of the healthcare industry can be seen on the SABIC stand (123) at Pharmapack Europe 2013. The portfolio spans a wide range of dedicated Polypropylene (PP) and Polyethylene (PE) products – recognized under the SABIC® PCG trademark – and diverse range of highly engineered and high performance resin products such as high purity LEXAN™ Polycarbonate based resins, NORYL™ Poly(Phenylene)Ether (PPE) based resins and ULTEM™ Polyetherimide (PEI) resins.
"The portfolio enables our customers – manufacturers of e.g. syringes, injection pens, inhalers and other related healthcare products – to benefit from a unique and competitive "one-stop shop" offering for high quality materials, a real peace of mind experience" said Hery Randrianantoandro, Business Development Manager Healthcare at SABIC.The materials comply with industry requirements for Pharmacopoeia compliance, biocompatibility, sterilizability, dimensional stability, wear resistance, through ease of processing and aesthetics, to constancy in product formulations.
New to the company's product line-up is SABIC® HDPE PCG4906, an outstanding performing, high density polyethylene resin that fully complies with the relevant European and US pharmacopoeia requirements. The grade was specifically developed to address the healthcare industry's needs for a more cost-effective solution for safe and reliable large containers such as jerry cans, tight-head drums or Intermediate Bulk Containers (ICBs) used to preserve valuable bulk content during storage and transport.
"Using the new medical grade, healthcare customers will be able to streamline procedures and reduce costs related to the specification of the container for medical products" said Philippe Rasquin, Technical marketing engineer, HDPE, at SABIC. "Tests have demonstrated that drums made from SABIC® HDPE PCG4906 can meet requirements based on UN recommendations covering transport of dangerous goods" Rasquin says. Procedures involve stacking, drop tests at -18°C, and hydraulic internal pressure tests.
Another recent introduction to the company's range is SABIC® LLDPE PCG 6118NE, "a Linear Low Density Polyethylene grade that continues to gain a strong market interest for its more balanced mechanical properties, excellent optical properties, sealing and hot-tack" said Irving Paz, Business Development Healthcare at SABIC. "These properties make it an attractive alternative to conventional products in order to improve the overall performance of flexible film products used in pharmaceutical primary packaging and/or healthcare packaging", Paz said.
Hery Randrianantoandro also emphasizes SABIC's ability to ensure a long term supply and global reach for all of its materials for the healthcare market, thanks to its worldwide manufacturing and supply operations. "We understand the challenges of the healthcare market, we know how important it is to perform to strict specifications, and to do this consistently," he says. "Pharmapack is a great opportunity for visitors to meet our healthcare team and discuss these challenges in detail, so that we can together arrive at new solutions for the benefit of all."
The company's broad product offering of more than 50 high performance materials is backed up with the security of a strong logistical network and ample material supplies to ensure continuous, global availability. In addition, the company has developed a comprehensive healthcare product policy designed to help OEMs achieve regulatory compliance.