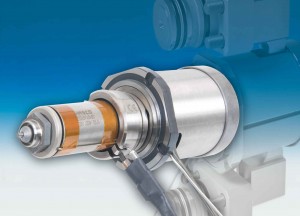 HASCO Hasenclever GmbH + Co KG has added further two nozzle lengths, 100mm and 125mm respectively, to its Size 20 Technic Shot nozzle series.
With the additional nozzle lengths, HASCO now offers greater immersion depths in the injection mold. In addition, a front-mounted nozzle heater is available for these nozzle lengths, helping to boost the maintenance-friendliness of hot halves, said the company.
The application range for the Type 20 nozzle has now been rounded off by the option of using the Type 20 as a needle valve nozzle. Needle gate diameters of 0.8mm and above are possible.
The Type 20 is designed for small shot weights and, with its compact external dimensions, is suitable for small cavity-to-cavity distances, according to the company. The combination of nozzle body, sleeve, torpedo, thermocouple and heating unit ensures easy handling during maintenance.
The heating unit can be removed from the nozzle body, for example, without having to undo the gate. The thermocouples and nozzle heating are separate units which can be replaced independently of each other.