Mr Julius Debrah, Minister of Local Government and Rural Development has held a meeting with the executives of the Plastic Waste Management Programme, Ghana, to deliberate on how to expand plastic waste recycling plants.
The meeting also touched on how the companies in the plastic waste industry could access the Plastic Waste Recycling Fund collected by the Ministry of Finance, since 2011. He embraced the concept of plastic waste recycling in the country and reiterated the government commitment to partner the private sector to improve on waste management to protect the environment.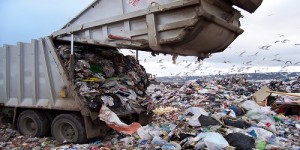 Mr Debrah said plastic waste is a menace, especially Accra and its environs and called on plastic waste recycling companies to do more in order to reduce the problem. Mr Quaranchie Adama-Tetteh, Programme Director of the Plastic Waste Recycling Programme, Ghana, said since 2011 about GH¢4.5 million had been generated into the Plastic Waste Recycling Fund which could be used to support the activities of the recycling companies to reduce plastic waste.
He said there were 2000 waste collectors who collected waste for 20 recycling companies and this had created employment for more than 5000 Ghanaians. Mr Adama-Tetteh said the waste management programme had instituted an educational programme which educated students on how to separate plastic from liquid waste.
He said the programme collaborated with local authorities to also educate communities on the need to keep their environment clean by collecting plastic waste as a way of income generation for residents. Mr Adama-Tetteh said there was a programme known as "Agenda 2015" which was to make schools children waste separation ambassadors.