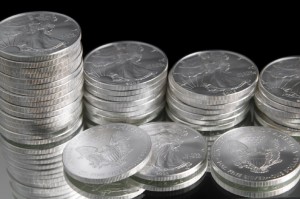 Iran's export ban on polymers had propped up sentiment in China's PP and PE markets earlier in the month, which encouraged sellers to lift their prices, as per the pricing service of ChemOrbis. Following the partial cancellation of the ban last week, sellers have been trying to keep market sentiment firm. However, sentiment appears to have turned down recently as domestic producers have started to cut their prices, according to market players.
A distributor based in Linyi reported "We received LLDPE film prices from two domestic producers with price cuts of CNY100-250/ton ($16-40/ton) yesterday. Demand is not proving strong enough to support the firming sentiment seen earlier in the month and we regret having purchased some cargoes during the short-lived ban on Iranian exports as we do not believe that we will be able to resell these cargoes at a profit."
A distributor in Shanghai also reported receiving lower PP offers from domestic producers yesterday. "The domestic producers' offers have dropped by CNY50-100/ton ($8-16/ton) from last week. As a result of this move from producers, the distribution market is likely to slip as well given unsatisfying demand," he commented.
Another distributor in Shanghai , who also received lower PP and LLDPE offers from domestic producers, told ChemOrbis, "Even though our stocks are lower than normal, we would like to wait before making new purchases since we believe that the market is set to follow a stable to softer trend over the near term."
A distributor in Changzhou also cut his PP offers in line with his domestic supplier. "We are trying to attract buying interest by providing some slight discounts. However, buying interest remains slow due to weakening sentiment and lower crude oil prices."
In the import market, there are no producers or traders cutting their offers yet. However, sellers are feeling forced to consent to smaller increases than their initial hike targets for the beginning of the month.
"We lifted our November prices for both HDPE film and LLDPE film by $30/ton on a CFR China basis; but we were only able to conclude deals with $10/ton increases," a source from a South Korean producer reported. A trader based in Shanghai who offers import PP cargoes commented, "Buyers have stepped out of the market and prefer to watch the market after the ban on Iranian PE exports was lifted last week. We are willing to give some discounts in order to conclude deals, but demand is still thin."
"Sentiment is slowly shifting downwards in China's PP and PE markets. The markets are set to face lower prices soon," said another trader in Ningbo.