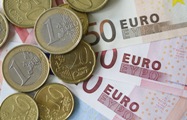 Spot styrene prices soared in major global markets including Asia, Europe and the US over the past week, as per the pricing service of ChemOrbis. Weekly increases in the styrene market were mainly triggered by rising benzene costs owing to the firmer energy complex, although several market sources maintained their weak expectations regarding the future outlook considering thin downstream demand moving into the year end.
Energy prices recorded slight gains since the middle of last week after starting the week on a bearish note. On NYMEX, crude oil futures for January deliveries gained more than $1.50/barrel during last week. ICE Brent crude futures inched down by 32 cents/barrel during the period. In Asia, spot benzene prices soared $55/ton on FOB South Korea basis on the week bringing the cumulative gain to around $90/ton since the month of November started. An initial benzene contract price for December was also announced with an increase of $165/ton with respect to the November settlement.
Rising benzene values combined with limited supplies pushed spot styrene prices up by $35/ton with the same terms on the week with the latest figures representing a $40/ton increase from the beginning of the month. The European market followed suit with spot benzene offers increasing $45/ton on CIF NWE basis when compared to the previous week, as per ChemOrbis. The latest figures stood $20/ton above the levels reported in early November. Firmer benzene costs drove the spot styrene market higher with prices surging $40/ton on FOB NWE basis on the week. However, the latest styrene levels were still down $25/ton from early this month keeping the overall outlook weak amidst ample supply and muted demand from downstream markets.
Plus, some Middle Eastern styrene cargoes are on the way to the region for December, according to some market sources in Europe. In the US market, demand was calm in general as players were out of the market during two days due to the Thanksgiving Holiday. Spot benzene costs gained 6 cts/gal (around $18/ton) on FOB USG basis week over week owing to tight supplies, but they still indicated a 17 cts/gal ($51/ton) fall from the beginning of November. Tracking spot benzene costs, styrene prices rose by 0.75 cts/lb (around $17/ton) with the same terms. The most recent levels remained $0.65 cts/lb ($14/ton) below early month figures though.