Failure is not an option when a part is at the bottom of the ocean, deep in the earth or many miles away in the desolate desert or frozen wastelands, but all of these hostile situations are becoming more common operating conditions for the oil and gas industry. The cost of the safety-critical components is minor compared to the cost of an oil leak or a well shut down, so the highest quality standards and performance are demanded from suppliers. The role of polymer materials in the oil and gas environment will be discussed at the 9th international conference Element Oilfield Engineering with Polymers organised by AMI in London at the Millennium Gloucester Hotel from 21-23 October 2014.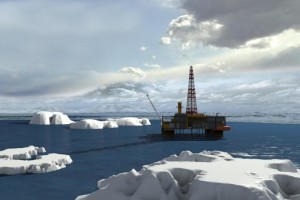 The industry needs high quality and high standards, with assessment of life time to maximise reliability, while the research and development divisions of the major operators and their suppliers are constantly looking for the ultimate durable materials for applications ranging from seals and sealing to insulation, flow lines, risers and coatings. In France, TOTAL has been working with IFREMER testing qualification and lifetime prediction methods for subsea wet thermal insulation coatings, which are being used at increasing water depths. From Scandinavia, STATOIL, NTNU and SINTEF have collaborated on ice-phobic coatings to reduce slip and to prevent ice from forming and hindering functional equipment, which are particular issues in arctic conditions.
The Hoerbiger Corporation of America is studying lifetime prediction methods for critical components in oil and gas. Greene, Tweed and Co. in the UK is employing the Arrhenius techniques of life estimation in their elastomer and seals division. O-ring seals in drilling applications are the subject under study by BAKER HUGHES using compressive stress relaxation and accelerated ageing methods and QUADRANT EPP has looked at the use of polyamide-imide (PAI) in labyrinth compressor seals.
The operator STATOIL has been working with ELEMENT MATERIALS TECHNOLOGY HITCHIN using fracture mechanics to examine life extension of tension leg platform (TLP) flexelements. ELEMENT conducts a range of evaluation tests and research into oilfield polymer materials. From the polymer industry, VICTREX, a leading PEEK supplier, has looked beyond the NORSOK M-710 standard for lifetime prediction of high performance polymers.
In the oilfield it is not just wide temperature ranges that are encountered, but also chemicals, gases, pressure and mechanical forces. The behaviour of FKM elastomers in hydrogen sulphide has been studied by JAMES WALKER & Co., while SAINT-GOBAIN has reviewed seal material selection for aggressive environments. One of the oldest companies supplying this area, DUPONT, has high performance polyimide and perfluoroelastomers for high pressure high temperature (HPHT) applications. From Japan, DAIKIN has a new fluoropolymer for offshore applications. PRECISION POLYMER ENGINEERING has investigated the explosive decompression resistance of a low temperature perfluoroelastomer including the effects of temperature and carbon dioxide. The thermo-mechanical testing is often conducted separate to environmental ageing and BAKER HUGHES has worked to combine the two to simulate the in situ conditions for HPHT materials.
Steel pipes are coated and lined to limit corrosion, insulate and ensure fluid flow. Robert Walters has worked on the first subsea pipeline rehabilitation using a composite-reinforced PVDF liner and SWAGELINING has used lining to prevent internal corrosion in subsea pipelines and risers. For remediation, ADVANCED COMPOSITE STRUCTURES AUSTRALIA and PETRONAS have cooperated in developing a composite clamp system for the repair of high pressure pipelines.
There is now long-term field experience of the use of rubber hose/bonded flexible pipe: CONTITECH RUBBER INDUSTRIAL has recovered and tested samples from several locations. Supercritical CO2 is now commonly used for oil recovery and TECHNIP-FLEXIFRANCE has qualified thermoplastic materials for use in flexible pipes transporting it. PRYSMIAN SURFLEX UMBILICAIS E TUBOS FLEXÍVEIS DO BRASIL has evaluated the thermal behaviour of high-strength tape reinforcement for flexible pipes. There are high strength materials for ROV tether cables too, such as DSM DYNEEMA UHMWPE.
Element Oilfield Engineering with Polymers 2014 in London in October provides an international forum for advanced technical discussions and offers unparalleled networking opportunities for oilfield operators, contractors and their suppliers (contact [email protected] for more information).