Long Beach, CA (September 23, 2013) – According to industry research by the Freedonia Group, label demand in the U.S. will reach a projected $19.1 billion by 2017, representing an annual growth of 4.2 percent. With this increased label adoption, many manufacturers are looking for ways to combine operational flexibility with higher quality and output, while simultaneously reducing production costs and use of label materials.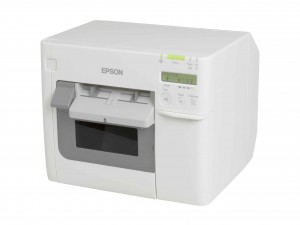 To help manufacturers produce vibrant, full color labels, Epson America, Inc. is introducing its new ColorWorks ™ TM-C3500 Label Printer with Just In Time Color™ Labeling at PACK EXPO Las Vegas 2013 (September 23-25; Las Vegas Convention Center, Las Vegas, NV), Booth #5963.
The ColorWorks TM-C3500 system is designed to meet the needs of manufacturers producing labels for high mix, low volume applications that require multiple label variations. Within the U.S. label market, more than half of all jobs fall under orders of 50,000 or less. By leveraging the new printer's on demand color labeling technology, 4-color ink capability, and increased print speed and image quality, manufacturers can reduce total labeling costs by up to 50 percent. These savings also come from the ability to eliminate inventory of pre-printed color labels and waste.
"To meet customer needs, improve supply chain management and increase brand recognition, manufacturers are differentiating their products with a higher mix of distinct, full color labels," says Andy Scherz, Senior Product Manager at Epson. "The ColorWorks TM-C3500 lets manufacturers streamline these diverse workflows, printing the exact label they need, when they need it."
The new 4-color system delivers vibrant colors and clear images and produces labels at up to four inches per second with stunning image resolution. The addition of black ink increases the range of color manufacturers can reproduce. The ColorWorks TM-C3500 is compact and supports all major label software applications. Easy installation and maintenance allows manufacturers to monitor ink supply levels on an LCD display and oversee multiple network printers in a system, reducing set-up time and minimizing operational delays.
"Whether manufacturers are printing color labels to meet new regulatory requirements, enhance product image, or improve product identification, the ColorWorks TM-C3500 printer simplifies the labeling process. Epson's on demand color labeling technology lets you focus on meeting customer needs without worrying about labeling and shipping errors, inventory management and downtime," explains Scherz.
To learn more about Epson's latest ColorWorks technology and on demand color labeling and GHS solutions, visit www.epson.com/packexpo.