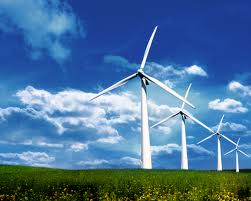 Aditya Birla Chemicals Thailand Ltd (Epoxy Division) has developed an epoxy resin infusion system for wind turbine blades.
The Epotec system is reported to provide processing advantages over conventional products in terms of slow viscosity development, longer working time and lower exothermic heat of reaction, as well as rapid strength development on curing. These features contribute to increased productivity by reducing cycle time and defects.
Aditya Birla Chemicals says the mechanical properties of the Epotec system under static and dynamic loading conditions are comparable to the existing infusion systems used in blade manufacturing and the system has been approved by Germanischer Lloyd (GL).
"Wind blades are undergoing changes in design and also growing longer which necessitate need of matrix materials which are robust and can meet the changing process and performance requirements," says Pradip Kumar Dubey, president of Aditya Birla Chemicals Thailand Ltd. "The new system offers an optimum combination of process and performance properties and addresses the quality issues faced in serving today's and future material needs of the blade manufacturer."
Source: www.reinforcedplastics.com