Dubai, UAE, 30 November 2014: Duplas Al Sharq L.L.C, a subsidiary of Emirates Investment & Development (Emivest), in which Dubai Government holds 30 per cent stake, says that UAE's per capita consumption of plastics is 30 kg, with the industry growing at 20% annually. Environment friendly products make up 25% share of the total production.
Eng. Mohammad Nofal – General Manager, Duplas Al Sharq added: "The UAE plastics industry is growing rapidly, driven by rising demand. The UAE industry standards are high, and match European standards. We have been able to attract many European manufactures to set up joint ventures for making their products in the UAE. There is a significant rise in demand for disposable plastics packaging for lube oil, household cleaning chemicals, personal care products and bottled water in the UAE and the wider Gulf region."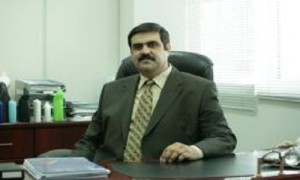 These insights were given by Duplas Al Sharq while announcing its 5th participation in ArabPlast, the regions's biggest trade show for plastics, rubber and petrochemicals, which will be held from January 10 to 13, 2015, at the Dubai International Exhibition Centre.
"We got great response from our GCC and international customers for our earlier participations at ArabPlast and this has encouraged us to participate in the next edition on a bigger scale. The UAE plastics industry is growing phenomenally, driven by higher demand and the standards even exceed those of Europe. We anticipate the demand will continue to rise until 2020. Duplas has attracted some European manufactures to set up joint ventures to make their products in the UAE," said Nofal.
Speaking about environmental friendly plastics, Nofal added: "The UAE is a leader in this respect since as per law all plastic bags should be environment friendly. We are working with some of our international brands to implement this in the bottles produced by us."
He added: "Dubai is attracting huge investments in plastics production to meet the demand that will be generated by Expo 2020. We are set for further expansion in 2015 by adding new production lines, such as blow molding and injection machines. We are also setting up new warehouses adjacent to the existing factory."
He said: "We are servicing UAE, Oman, Bahrain and Saudi Arabia. We are boosting our products profile by adding more lines for injection to produce closures and caps needed for our existing customers and will expand our geographical presence by expanding to Africa and other Middle East markets."
Satish Khanna, General Manager, Al Fajer Information and Services, co-organiser of ArabPlast, said: "We are pleased that companies like Duplas see Arabplast as an ideal platform to boost their business and operations. ArabPlast 2015 will be 31% bigger than the 2013 edition, following record number of exhibitors and sponsors."
Jeen Joshua, Group Project Manager of ArabPlast 2015 added: "The growth of this show reflects the high global demand for plastics in the region. The Gulf is the export hub of plastics raw materials to the world, thanks to companies like Duplas which are making this industry a key player in GCC."
Duplas sources raw materials from leading suppliers within the Gulf region and outside, including Borouge in Abu Dhabi and SABIC from Saudi Arabia. Specific products like Polycarbonate and PET are sourced from its suppliers in Europe and South Asia respectively.
Duplas is engaged in the manufacture of high quality plastic PE, PET, PP and PC bottles and closures ranging from 200 ml up to 25 litres, catering to the increasing packaging demands for lubricant, detergent, shampoo, chemical, edible oil, dairy, juice and water industries in the UAE and international markets.
Duplas serves LUBE oil companies such as ENOC, SHELL, TOTAL and ELF. It also supplies local and international brands in the home care, personal care, food applications and beverages industries.