At Plastics & Rubber Vietnam 2016, Engel will demonstrate the efficient production of noodle containers on an Engel victory 500/160 tech injection molding machine with an integrated Engel viper 6 linear robot.
Despite a bulky mold needed, the machine has a relatively small clamping force of 1,600kN thanks to its tie-bar-less clamping unit. Because there are no tie bars in the way, the mold mounting platens can be fully used up to their very edges, explained the company. Thus savings are achieved in expenditures for both investments and running costs and the production cell is kept compact.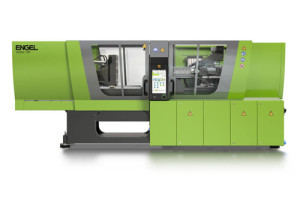 Further benefits of the tie-bar-less technology include fast mold set-up processes and efficient automation solutions because robots can access the mold area directly from the side without having to circumvent any obstacles.
Engel's patented Force Divider flexlink ensures high precision and process consistency. Thanks to the preloaded tension of the Force Divider, the parallelism of the mold mounting platens remains constant even while the mold is being mounted.
In addition, the Force Divider distributes the clamping force evenly across the entire platen face, resulting in extremely consistent wall thicknesses, in particular in molds with multiple cavities.
At the trade show, an Engel viper 6 linear robot is used to remove the noodle containers from the mold and place them on a conveyor belt. The RC300 robot controls are integrated into the CC300 control unit of the injection molding machine.
Plastics & Rubber Vietnam 2016 will be held from March 1-3 in Ho Chi Minh City, Vietnam.
Website:                              www.adsalecprj.com