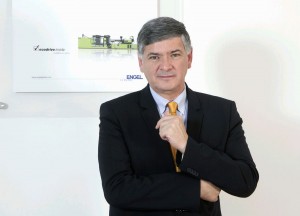 Hector Moreno has become the Managing Director of Engel Group's Mexico subsidiary, Engel de Mexico S.A. de C.V, replacing Peter Auinger, who will be filling a new role within the group in Asia.
Dr Peter Neumann, CEO of Engel Holding in Austria, remarks: "We're delighted to have found a very experienced expert for this strategically important market. Mr Moreno is equally passionate about sales and engineering, and we're sure that, together with his team, he will continue the success story of Engel in Mexico."
"We would like to thank Mr Auinger for his excellent work. Engel has been able to make a disproportionately large contribution to the strong growth in the Mexican injection molding industry and increase its market share continuously over the last few years," adds Dr Neumann.
Prior to joining Engel, Mr Moreno has been in charge of another European machine builder's Mexican sales for 18 years.