Eastman Chemical Company, in collaboration with Helian Polymers, has developed a new carbon fiber filament for 3D printing, the company announced at NPE 2015.
Helian Polymers, the owner of ColorFabb, has unveiled a copolyester-based carbon fiber composite material, XT-CF20 that is made with Eastman Amphora 3D polymer.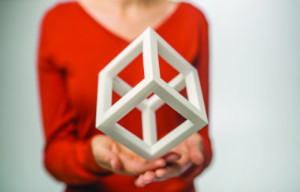 For processors, the material offers high melt strength and viscosity, good dimensional accuracy and stability, low printing odor, and stiffness without being brittle, according to Eastman.
XT-CF20's heat resistance, dimensional stability and stiffness make it suitable for use in the fabrication of drones, aerospace and automotive parts, and prototyping, noted ColorFabb.
"After getting over the cost of 3D printers, functional printed parts were still only a dream for extrusion-based desktop printers – until now," announced Alex Dudal, Market Development Representative, Eastman. "The collaboration with Helian has helped small businesses, schools and homes to get into 3D printing, while allowing larger companies to print parts such as prototypes and tools that have dimensional stability and functionality."
The collaboration between Eastman and Helian stretched back to 2013, who subsequently launched the XT-Copolyester made with Eastman Amphora 3D polymer in 2014.
"The 3D printing industry is progressing fast, and we're constantly seeing new, exciting things happening – from the development of medical replicas and implants to 3D-printed cars," said Mr Dudal. "Now that we have a material that allows this kind of functionality, we're looking forward to seeing more from 3D printer manufacturers."
The project to develop STACKER, a fast commercial-grade 3D printer, was launched from a successful Kickstarter campaign which features ColorFabb XT-Copolyester made with Eastman Amphora 3D polymer. The STACKER printers are not optimized to run ColorFabb XT-Copolyester.
Steve Wright, technology fellow at Eastman Chemical Company, will be presenting on the topic "Clearing the Air About 3D Printing Emissions" at ANTEC 2015 on March 25.
Website:  www.adsalecprj.com