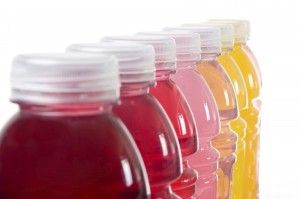 DuPont is asking for your vote. In light of the 25th DuPont Awards for Packaging Innovation, DuPont is asking the industry to vote on the past packaging breakthroughs that embody how packaging has changed our lives. From hundreds of past winners, DuPont identified six breakthrough groups that range from aseptic packaging that has enabled our current "on-the-go" lifestyle to centralized processing and packaging of meat that reduced waste and kept meat fresh longer.
"From year to year, this program has honored tremendous achievements," Shanna Moore, DuPont Packaging & Industrial Polymers global director of sustainability and leader of the DuPont Packaging Awards program, said in the news release. "When you have the luxury of viewing all 25 years, you can truly appreciate the impact that packaging has had on our lives."
DuPont will tally the online voting and announce the "breakthrough" award during the May 16 celebration of the 25th DuPont Awards winners in Wilmington, DE. The winner also will be posted at the voting site.
The DuPont Awards for Packaging Innovation is an independently judged celebration of innovation and collaboration throughout the value chain. Winners are selected by the jury based on excellence in one or more of these areas: innovation, sustainability and cost/waste reduction. There is no fee for entry, and DuPont materials do not need to be in the packaging structure.
DuPont said that this year's jury is made up of industry experts from diverse backgrounds who bring insights earned from decades of experience delivering innovative, cost-savings solutions and sustainability ideas to the global packaging
Last year, the top prize went to the FreshCase packaging from Curwood Inc., which reduces food waste by keeping meat fresh and nutritious up to 10 times longer than store-wrapped meat. In addition, several brands, Heinz, Kraft, Pepperidge Farm, Cadbury and Unilever, also took home diamond, gold or silver awards in the 24th DuPont Awards for Packaging Innovation. The awards sponsor, DuPont Packaging & Industrial Polymers, manufactures a mix of adhesive, barrier, peelable lidding and sealant resins.
Source :
www.plasticstoday.com/articles/%20DuPont-Packaging-Awards-looks-back-at-25-years-of-packaging-innovation0409201301%20