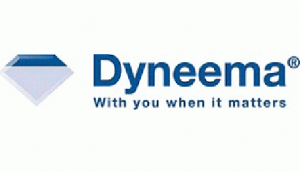 The Netherlands, 6 November 2013 – Third parties using the Dyneema® brand at the A+A show without DSM's permission received an official warning, if necessary this will be followed up with legal action.DSM Dyneema, the producer of ultra-high molecular weight polyethylene (UHMwPE) fiber branded as Dyneema®, has taken immediate corrective action against infringement of its intellectual property (IP) before and during the A+A show in Düsseldorf.
DSM Dyneema initiated a rigorous screening process before the show, bringing to light a number of third parties that use the Dyneema® brand without authorisation or licence. Corrective actions have been taken, and throughout the show DSM will carry out checks to ensure correct follow-up by these parties, as well as conduct additional screening of potential other infringements.
According to Olivier Boubeaud, global segment director, High Protective Textiles, DSM Dyneema, this action underpins DSM's policy to continuously and actively protect its innovations and intellectual property rights from infringements: "DSM Dyneema is committed to building a strong brand for the benefit of our authorised users across the globe. It is therefore crucial that we keep a tight focus on maintaining the correct and authorized use of the Dyneema® brand in all markets and regions where the exceptional properties of our Ultra High Molecular Weight PolyEthylene (UHMWPE) fiber, and brand associations of Dyneema® are key to the success of our partners. For that reason unauthorized use of the Dyneema® brand is addressed."
About DSM Dyneema
DSM Dyneema is the inventor and manufacturer of Ultra High Molecular Weight PolyEthylene (UHMWPE) fiber branded as Dyneema®, the world's strongest fiber™. Dyneema® offers maximum strength combined with minimum weight. It is up to 15 times stronger than quality steel and up to 40% stronger than aramid fibers, both on weight for weight basis. Dyneema® fiber floats on water and is extremely durable and resistant to moisture, UV light and chemicals. The applications are therefore more or less unlimited. Dyneema® is an important component in ropes, cables and nets in the fishing, shipping and offshore industries.
Dyneema® is also used in safety gloves for the metalworking industry and in fine yarns for applications in sporting goods and the medical sector. In addition, Dyneema® is also used in bullet resistant armor and clothing for police and military personnel.UHMWPE fiber from DSM Dyneema is produced in Heerlen (The Netherlands) and in Greenville, North Carolina (U.S.A.). DSM Dyneema is also a partner in a high modulus polyethylene (HMPE) manufacturing joint venture in Japan. Further information on DSM Dyneema is available at www.dyneema.com.
DSM – Bright Science. Brighter Living.™
Royal DSM is a global science-based company active in health, nutrition and materials. By connecting its unique competences in Life Sciences and Materials Sciences DSM is driving economic prosperity, environmental progress and social advances to create sustainable value for all stakeholders. DSM delivers innovative solutions that nourish, protect and improve performance in global markets such as food and dietary supplements, personal care, feed, pharmaceuticals, medical devices, automotive, paints, electrical and electronics, life protection, alternative energy and bio-based materials. DSM's 23,500 employees deliver annual net sales of about €9 billion. The company is listed on NYSE Euronext. More information can be found at www.dsm.com.