Meerbusch/Germany, July 2013 – DREYPLAS (www.dreyplas.com) has taken a further step towards focusing its product portfolio on high-performance additives and polymers. The company has now taken over responsibility for the distribution on the European market of PEEK (polyether ether ketone) plastics produced by the Chinese company, Jilin Zhong Yan High Performance Plastic Co.Ltd. (Zhong Yan). The latest additions to the DREYPLAS portfolio stem from a state-of-the-art production line operated by the Chinese raw material manufacturer with a capacity of 1,000 metric tons a year.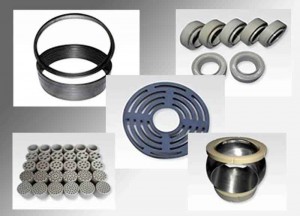 The range covers PEEK powder and granules with high, medium and low viscosity as well as glass and carbon fibre-reinforced PEEK materials in standard grades for direct processing and compounding. The material from Zhong Yan is noted for its relatively light inherent colour and consistently high quality. On completion of the current start-up phase in Europe, DREYPLAS will be able to supply its customers quickly and flexibly from the company's European central warehouse.
The new PEEK grades will be a useful supplement to the distributor's present portfolio, which consists predominantly of raw materials from Asian suppliers for compounding. They include additives to improve the tribological properties such as special PTFE micro powders as well as application-specific carbon fibre sizes, flame retardants and high-performance plastics such as LCP.
The Zhong Yan PEEK materials have high temperature resistance and offer similar corrosion resistance to nickel-steel. Without flame retardants, they can achieve very high flame retardance ratings with good self-extinguishing properties. Because of their high purity, outgassing is low, minimising the impact on the environment. Their very good dielectric properties remain largely constant over a wide frequency and temperature range.
Thanks to their high hydrolysis resistance, the mechanical properties are retained even after long-term exposure to moisture under high pressures and temperatures. Typical fields of application include components used in the aerospace industry as a substitute for aluminium and other metals, automotive parts for the engine compartment, insulating components in the electrical and electronics segment, and corrosion-resistant parts for chemical apparatus and systems in the food industry.
DREYPLAS was founded in 2011 and is a committed distributor in the plastics industry. The company's diversified portfolio comprises raw materials, additives and processing aids for plastics converters and compounders as well as for the producers of adhesives, paints and coatings, chemicals and building materials. The majority of its products are sourced from major and prominent manufacturers located in the Far East, often backed up by long-term supply agreements. Beyond the German speaking countries, the new distributor's activities focus on Poland (through its local affiliate PLASKOBEL SP.ZO.O in Lodz) and – supported by its own network of local sales representatives – the Czech Republic, Slovakia and Hungary. Customers in other European countries are served from its Meerbusch headquarters or through local partners, depending on the specific product.
Zhongyan High Performance Plastics is a raw materials producer specialised in the development and production of high-performance plastics such as PI and PEEK. Since 2007, the company has been operating a modern industrial park with an area of 30,000 square metres in the Province of Jilin. With a current capacity of 1,000 t/a, the main activity there is the production of standard and customised unreinforced and compounded PEEK.
Source: http://www.konsens.de/44.html?&L=1&tx_ttnews%5Btt_news%5D=985&cHash=f1f0dab8ea977224968c2bacb002cb53