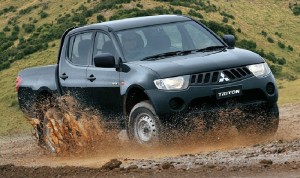 The Dow Chemical Company launches TRITON HW-1000 high performance wetting agent. Non-APE-based and non-silicone-based, the innovation meets a growing need for waterborne formulations in multiple industries and for faster processing requirement. The key applications of TRITON HW-1000 Surfactant include: waterborne adhesives, coatings, printing and inks, and a wide range of others.
TRITON HW-1000 Surfactant features superior wetting and leveling performance along with low foaming property. It effectively reduces the surface tension of waterborne solutions under both static and dynamic status. The solutions formulated with TRITON HW-1000 surfactant therefore are capable to wet various substrates more successfully, reducing mirror effect and improving the gloss and smoothness of coating films. While better flowability simplifies handling, rapid pigment dispersion capability has also been found in customer-driven tests.
"The versatility of TRITON HW-1000 Surfactant guarantees higher processing efficiency," said Alex Fang, Asia Pacific Product Marketing Manager, "In order to strengthen the leading position of Emulsion downstream applications, Dow remains focused on solutions that meet the customer needs."Produced in the US, TRITON HW-1000 Surfactant is now available on the market.
Source: http://www.adsalecprj.com/Publicity/MarketNews/lang-eng/article-67004833/Article.aspx