Seasoned industry veteran assumes responsibility for day-to-day management
Madison Heights, MI – DME Company, a leading global provider of mold technologies, has named Dean Froney as vice president and general manager for the Americas.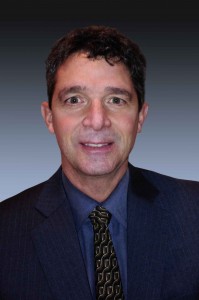 Froney, a 22-year plastics industry veteran, brings to DME considerable experience in sales, marketing, operations and finance. He most recently served as president of Asian operations in Shanghai for Key Plastics, L.L.C., and had been with the company in progressive roles for more than two decades.
Reporting in his new role to Dave Lawrence, President of DME and Milacron Plastics Machinery, Froney will be developing and supporting vital DME initiatives as a member of the DME Leadership Team, and leading the Americas team. According to Lawrence, "Dean brings a strong combination of strategic leadership and global operations management experience to DME and our mission to be an essential resource to companies across the globe."
Prior to joining Key Plastics in 1991, Froney was a research chemist with Universal Oil Products. He earned his M.B.A. from Wayne State University and his B.S. in Biochemistry from Michigan State University.
DME Company is an essential mold technologies resource to customers worldwide. Through aggressive new product development, global product standardization and a powerful combination of in-house manufacturing centers of excellence and strategic global partnerships, DME is helping customers succeed in changing times. The company's standard-setting, comprehensive product line — including mold bases and components, hot runner systems, control systems, mold making equipment, and molding and MRO supplies — is backed by expert technical service every step of the way. DME also manufactures and sells standard tooling for the die-casting industry. Visit www.dme.net  to learn more.
Media: For more information or to set up an interview, please contact,[email protected].