NEW YORK : The Denver City Council Committee may go ahead with imposition of 5 cents fee on disposable plastic bags used by grocery and convenience stores. The proposal, once approved by the City Council Committee, would be forwarded to full council for approval.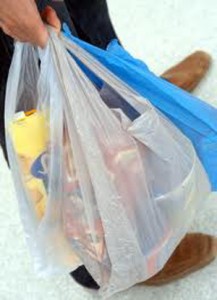 As per the proposed ordinance, stores could keep 2 cents and the balance 3 cents would go the City. According to the Council, such a move would protect environment and promote the shoppers to carry along reusable bags while shopping. The restrictions are not applicable for restaurants and other shops.
The levying of fee is now limited to grocery and convenience stores as bulk of the disposable bags comes from them. Also, the fee of 5 cents is largely reasonable, when compared with other cities such as Aspen which charges 20 cents and Durango and Boulder which charges 10 cents on plastic disposable bags. In fact, Aspen has imposed a complete ban on plastic bags.
Along with imposition of bag fee, the city plans to organize public education programs to reduce disposable bag usage. The fund will also be utilized to assist community clean-up efforts.
If the ordinance gets passed, the Denver City residents would have to pay 5 cents for every plastic disposable bag next April 1st onwards.
Source:  www.scrapmonster.com/news/denver-city-to-endorse-5-cents-fee-on-disposable-plastic-bags/1/9564