Players in Italy report that the general demand for PVC has been lackluster so far in the first half of June while they attribute this scene to disappointing demand particularly from the construction sector in the country as per the pricing service of ChemOrbis. On the other hand, supply remains tight owing to production and delivery disruptions stemming from heavy floods that especially affect Central European countries.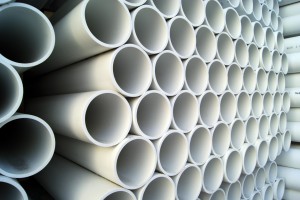 This week, PVC sellers are approaching the spot market with increases of up to €30/ton over May while initial June gentlemen's agreements are being offered with hike requests between €5-40/ton on the month. Buyers, on the other hand, expect to pay rollovers to smaller hikes than sellers are seeking citing their sluggish end product sales that hinder their PVC purchasing activities. Some converters already report that they paid rollovers to small increases so far.
A converter active in the cable sector wants to keep his stocks low and purchase hand to mouth after buying some material in the first half of this month as demand from the construction sector is very poor. "We believe that producers will have to close June with rollovers since demand is slack," he commented. A compounder stated that demand is discouraging since there are no new projects implemented in the public sector while construction activities are scant. "PVC producers will ask for rollovers in the coming days but some of them, including a Central European one, may keep their firmer stance on their short availability," he said.
Some buyers think that it is a strategy of sellers to declare that they have no material to keep the market firm. However, a pipe manufacturer predicted that PVC sellers will issue some increases on the back of their supply constraints. "A West European producer has no availability this week, while we were not able to find competitive levels for a Central European origin due to lack of material," he reported, adding that he will purchase some cargos next week. A second pipe maker has no plans to buy PVC until after summer considering his slow end business after securing some import PVC directly from a US producer for July delivery this week.
"Demand has not picked up yet although we hope to see an improvement in our sales as converters may have used their stocks that they purchased at the end of May. Activities in the end product markets are weak for most applications due to the slow construction sector although it should have been the high season for PVC," a distributor of a West European producer mentioned. Yet he plans to maintain his €30/ton increase target citing his need to recover his margins.
A distributor of a Central European PVC source reported having no availability at the present due to the flooding as well as a scheduled maintenance at his supplier's side. "We already sold some material for June with increases. We are reluctant to give discounts; that is for sure. We may even lift our prices further amidst our shortage," he noted. The distributor admitted that demand was not bad in May although it is relatively calm nowadays.
The average construction output index value decreased by 7.2% in the first quarter of 2013 when compared to the previous quarter, according to Italy's National Statistics Institute (ISTAT). In April, the industrial production declined 0.3% when compared with the previous month, the institute's data showed.
According to the ChemOrbis Statistics, Italy imported nearly 110,000 tons of PVC during January and February this year. This total amount is below the nearly 115,000 tons of material that was imported in the same months of last year.