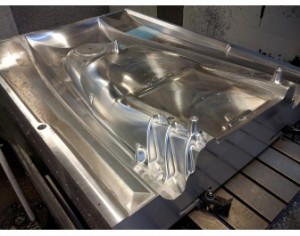 UK-based CADCAM developer Delcam has announced that the company achieved record annual sales of 47.1 million euros and record profits of 5.1 million euros during 2012. Sales increased by 12% over the previous record of 41.9 million euros set during 2011.
The increase was driven mainly by a 16% growth in the sales of new software licenses. These reached 24.5 million euros during the year, with high demand from both new and existing customers. Income from software maintenance and support contracts also reached a new record level of 14.1 million euros over the year.
Delcam's highest levels of royalties continue to come from the US, Germany, South Korea, UK and China. The US was also one of its fastest growing markets, along with Russia and the UK. Meanwhile, over 30 of Delcam's Sales Partners achieving increases in their sales of more than 20%. The company also invested 11.4 million euros in R&D over the year, an increase of 7% against the 10.7 million euros investment in 2011.
Delcam Chairman, Peter Miles, commented, "The results for 2012 are Delcam's best ever. The sales trend is especially encouraging, with new sales records achieved in each of the last six half year periods. Our continued progress in 2012 was very encouraging, especially given the levels of financial uncertainty which affected sentiment for investment in many of our important markets."
Source: http://www.adsalecprj.com/Publicity/MarketNews/lang-eng/article-67003734/Article.aspx